Sleeping near the Vatican Museums
Rome is one of the most touristic cities in Europe with millions of visitors every year and there is certainly no shortage of accommodation to stay in.
Most of the capital's attractions are located in the historic centre within a short distance that can be traveled either by public transport or on foot.
Staying close to the Vatican
For those who want to visit the Vatican Museums and the Sistine Chapel, the best neighborhood is Prati, which is close to the Vatican. The area is quiet and there are numerous restaurants, cocktail lounges and wine bars at night.
By crossing the Tiber to the north you reach Piazza del Popolo, to the south are Castel Sant'Angelo and Piazza Navona.
Accommodation prices in this area can be higher, but by booking in advance you can find good deals.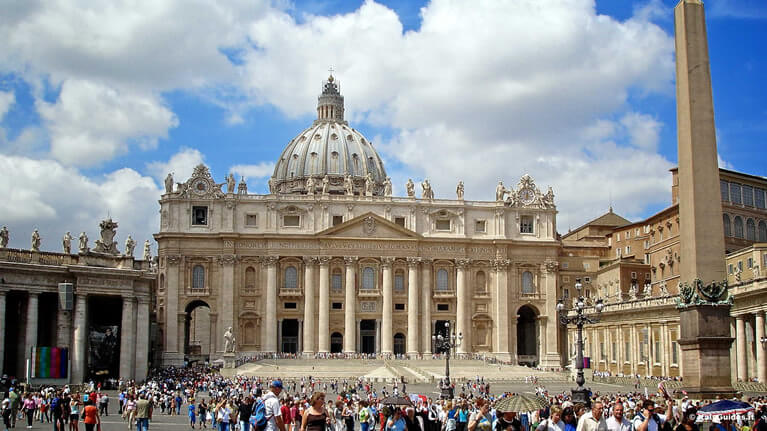 Sleeping in the centre of Rome
The historic centre is one of the most sought after areas to stay in Rome. Walking among churches, squares and palaces from the Renaissance and Baroque periods is something extraordinary.
A short distance away you can reach the Colosseum and in the neighborhood there are numerous restaurants and bars nearby.
Unfortunately, accommodation in this area can be expensive and therefore it is best to book well in advance to be able to find some offers.
Sleeping in the Colosseum area
Sleeping near the Colosseum may not be a convenient choice. In fact, despite being a very quiet area, there are only few hotels since the historic centre must be preserved and consequently these hotels are very expensive.
This is an ideal area for families as there are not many nightlife venues.
Near the Colosseum there are some of the most important attractions of Rome such as the Arch of Constantine, the Roman Forum, the Altare della Patria and the Palatine Hill.
Find a hotel in Rome