The Vatican Museums are located in Rome , within the Vatican City State.
Founded by Pope Julius II in the sixteenth century, they are full of historical and artistic treasures of some of the world's greatest artists.
Inside are the collection of works of art accumulated over the centuries by the Popes: epoch-making masterpieces of Michelangelo, Raffaello, Leonardo da Vinci, Titian and Caravaggio.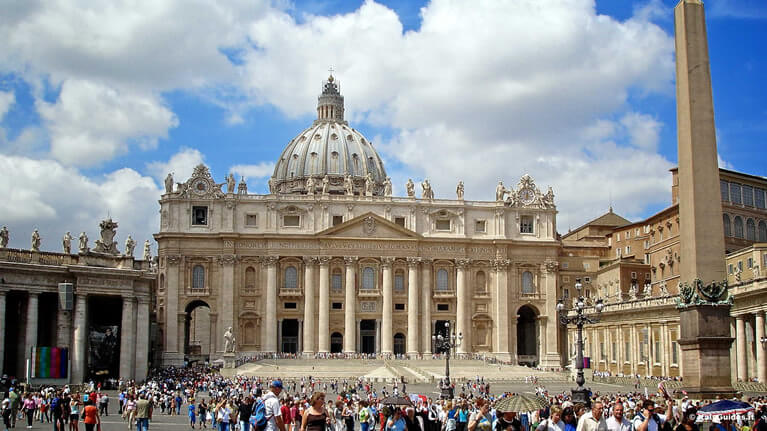 The Sistine Chapel, dedicated to Mary Assumption in Heaven, it is the main chapel of the apostolic palace.
It takes its name from Pope Sixtus IV della Rovere who restored the ancient Cappella Magna between 1477 and 1480.
Inside the conclave and other official ceremonies of the Pope are held (in the past some papal coronations were celebrated).
The Sistine Chapel is decorated with one of the best known works of art, the frescoes by Michelangelo Buonarroti, which cover the ceiling and the back wall (of the Last Judgment) above the altar.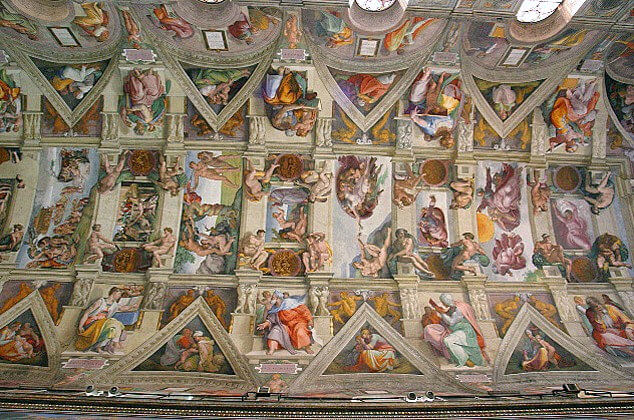 The walls with the fifteenth century decoration of the Chapel include: fake curtains , the stories of Moses and Cristo and the portraits of the Popes.
The works were performed by a team of painters initially constituted by Pietro Perugino , Sandro Botticelli , Domenico Ghirlandaio , Cosimo Rosselli , assisted by the respective shops and other collaborators such as Biagio di Antonio, Bartolomeo della Gatta and Luca Signorelli.
The execution of the frescoes began in 1481 and ended in 1482.