Visit the Sistine Chapel and Vatican Museums
Every year millions of visitors from all over the world visit the Vatican Museums and the Sistine Chapel.
Inside there are Michelangelo's frescoes and the works accumulated by the various Popes over the centuries.
The visit lasts about three hours but depends on how much you decide to stop and admire the works.
We recommend buying the ticket online to skip the long lines.
In the Vatican Museums there are the Raphael's Rooms, the Gallery of Maps and the Cortile della Pigna by Bramante.
To enjoy the visit of the Vatican Museums, guided tours and audio guides are available in Italian, English, French, German, Spanish, Japanese, Korean, Chinese, Russian, Portuguese.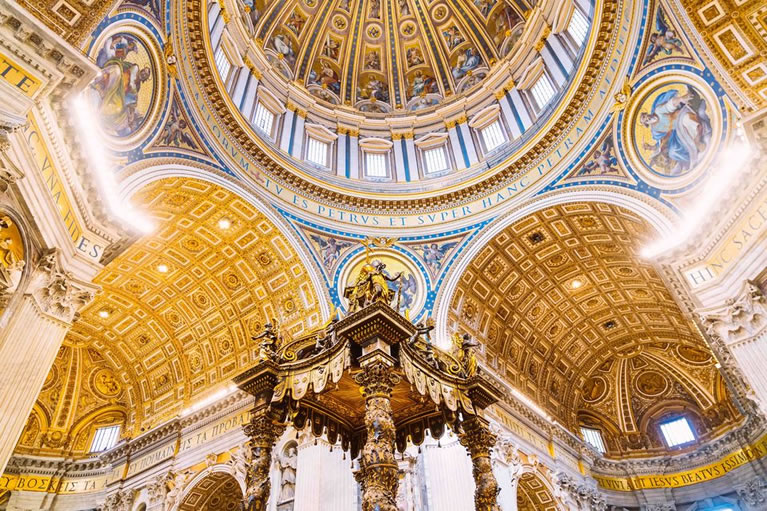 Before the visit we recommend eating because you could spend hours visiting the museum. For the same reason, the use of comfortable shoes is recommended.
Inside the Museums you will find great crowds especially in the path that leads to the Sistine Chapel and there are also numerous groups of guided tours.
It will be impossible to admire with due calm and stopping to admire the numerous works of art. We recommend that you study the most important masterpieces before the visit and decide which ones to prioritize.
Enjoy your visit.